M-Files supports the entire project life-cycle from initiation to closeout, increasing on-time delivery rates and decreasing risk.
Why document management matters in project management
With data and documentation being at the center of any project, it is vital that it is managed efficiently. However, this is proving more and more difficult with typical folder structures and information silos where project data is detached from the project, siloed off in various systems and removed from its contexts. This makes critical project information not only difficult to access, but it can also lead to costly errors and project delays, particularly when information is misfiled or duplicated.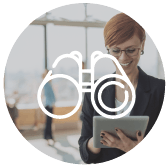 Expedited Project Lifecycles
M-Files eliminates the project-stalling effects of information chaos. The intelligent information management platform empowers project teams with 360° visibility throughout the entire project lifecycle and instant data access from anywhere (offline or mobile). Furthermore, M-Files streamlines data collection routines like project closeouts, which allows staff to use their effort for more business-critical tasks, like serving customers.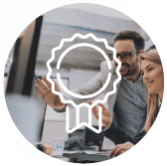 Increased Quality and Decreased Risk
M-Files reduces the risk of delays and penalties that are the result of poor document management. The M-Files IML technology can find project data no matter where it is – network folders, email, SharePoint, etc. and display it in its most up-to-date version. This sort of environment not only ensures that project data is easily trackable, but it also mitigates risk and increases quality.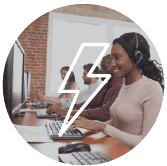 Competitive Reputation
M-Files empowers workers with quick and accurate data access, which supports your organization's ability to serve customers and complete projects on time, within scope and on budget. High-quality customer service and stronger project management capabilities often result in a sturdier marketing positioning and a more competitive reputation.

Our team is happy to answer any questions you might have. Complete the form and we will be in touch as soon as possible.