" Data is a precious thing and will last longer than the systems themselves." – Tim Berners-Lee
Business Intelligence and Analytics Solutions
For years companies have collected data and stored it in various databases. The trick is to be able to use that information.
With Business Intelligence, you are given accurate data, updates in real time, trending and forecasting means and even allows you to predict "what-if" scenarios, therefore removing the need to guess or estimate.
We help stitch disparate data sources together and create an overall data value chain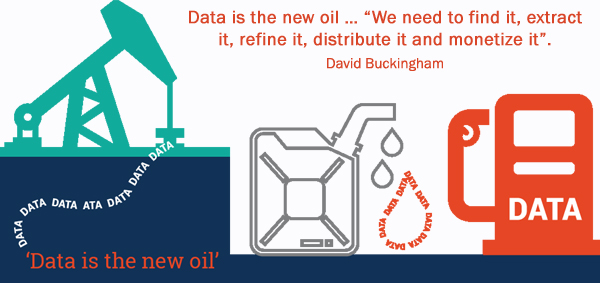 We specialize in Intelligence Reporting from various different sources. We have over 20 years of experience working with a multitude of databases and multiple report design tools.
We have delivered reports that include GL Financials, Sales Dashboards, Stock Reports, Customer Reports, Supplier Analysis, Company Application Stationary and many more.
We make use of many different tools to achieve the desired outcome of our clients, including but not limited to:
Some of the applications we have created reports for include SAP, Syspro, AccPacc, Sage Accounting, Sage X3, Pastel Evolutions, Pastel Partner, VIP Payroll, Pastel Payroll, EcoTime, Palladium Accounting, Omni Accounts and many more.
We provide innovative solutions that are relevant, impactful and of the highest quality.
Obtain important business metrics reports whenever and wherever you need them.
Gain valuable insight into your customer's behaviour.
Pinpoint up-selling as well as cross-selling opportunities.
Get the knack of streamlining operations.
Develop efficiency.
Find out what your real manufacturing costs are.
Conduct better inventory.
Gain a better understanding of your business' past, present and future
Business Objects
With Business Objects and Crystal Reports we can connect to your data and create informative data driven reports for you to base your decisions on.
What is the use of SAP BusinessObjects?
SAP Business Objects is a suite of front-end applications that allow business users to view, sort and analyse business intelligence data. It allows simplify data manipulation, allowing users to access, navigate, analyze, format and share information across a corporate environment. We can create maps that interact with other components in your dashboard, and combine published geographic data.
Our highly skilled staff has many years of business-related Crystal Reports experience and is capable of helping you make better informed decisions based on the data that you have been gathering for years.

We can then assist you to automate these reports. This useful product is an absolute must for businesses that want their staff and clients to have access to secure live data.
We can take it a step further by providing you with a management by exception solution.
Microsoft SQL Server
Our consultants have extensive training and experience in Microsoft SQL server. Using this knowledge, we can assist you in accessing your data inside your SQL server databases. We can work the data into meaningful queries that you can use.
We offer consulting in the following areas:
Sage Saleslogix Development
Microsoft .Net Development
Microsoft VB6 Development
Microst SQL Reporting Services
Syspro Development
Syspro Reporting Services
Do not hesitate to contact us should you need our assistance