The definition of metadata is "data providing information about other data". You've most likely spent more time than you care to remember searching your hard drive for that lost file…If you can't remember the clever name you gave your file at its conception, then you can track it through its metadata.

From an organisation perspective, metadata is the cornerstone to better compliance, business intelligence, and improved workflow automation.  You can attach metadata to documents, customers records, employees records, projects, and more. This makes it easier to find them and make meaningful connections.
The Value of Using Metadata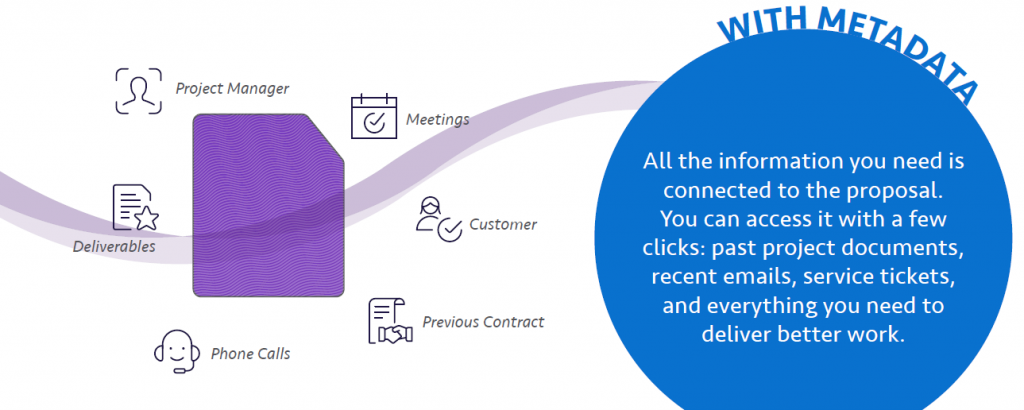 Rapid access to the documents you need
A full context to deliver better work
Win back the time you spend on manual tasks
Prevent accidental data leaks
All documents in M-Files are tagged with metadata. Metadata makes it easier to find the information you are looking for in the vault. Regardless of the way documents are saved to M-Files, you always have to fill in the metadata card prior to saving the document.
Enterprise content management — the way you always wanted it
M-Files is built on three cornerstones. It is metadata-driven, system and repository neutral, and intelligent, providing you the full-blown efficiency of a true federated solution. You can intelligently connect content regardless of where it's stored, or how it's accessed, improve workforce efficiency with automation, and solve complex business workflows. We refer to it as Intelligent Information Management.
The M-Files approach to metadata
Dynamic views instead of folders
Integration with other business systems
M-Files leverages Artificial Intelligence to make it easy and intuitive
One system to rule them all
The key to M-Files is simply to think about what, rather than where. No need to worry about where something is stored, you simply need to know what it is. All information is available and connected and aligned with your business processes and workflows. No more silos — just a single source of truth — anywhere you work.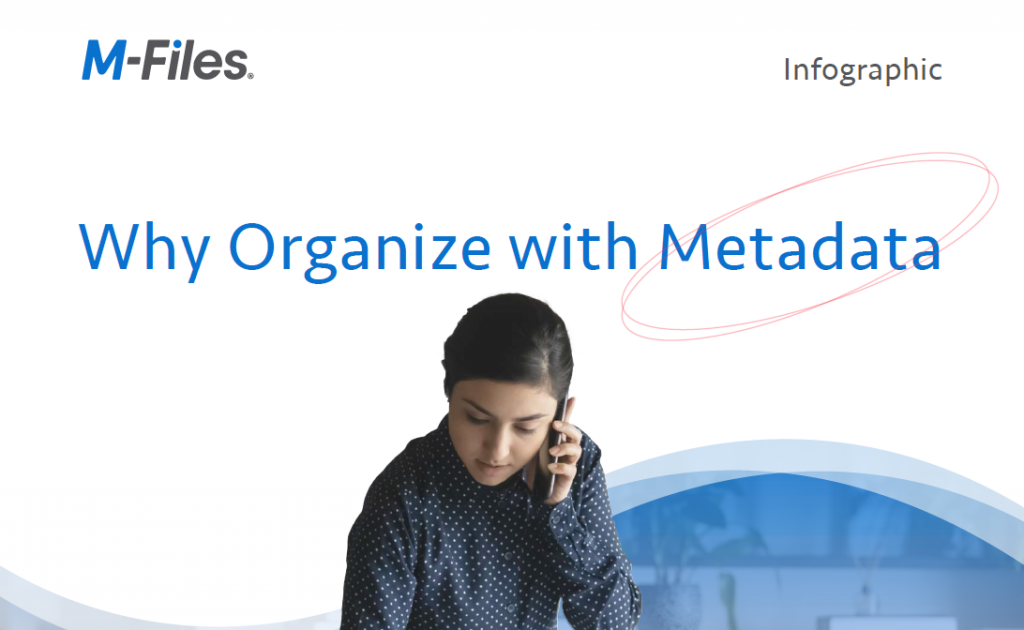 Download the infographic and read why organizing content with metadata makes perfect sense
Are you ready to enter the new era of ECM?  Contact us to learn about how you can take the next step in managing your content.