HUBSHARE NAMED PROJECT MANAGEMENT PLATFORM OF THE YEAR AT THE INNOVATION AND EXCELLENCE AWARDS (CORPORATE LIVE WIRE).
What is Hubshare?
Hubshare is a secure digital workplace portal that enhances user and client engagement through collaborative working, secure file-sharing & project management. By providing users and external parties with a branded and customisable portal platform, businesses can quickly stay connected and boost productivity.

Each centralised portal hosts confidential files that can be shared, and accessed, anytime, anywhere. Users can track project progress, ensure targets and deadlines are met. This dynamic and optimised interface, means you can easily visualise and manage your workload, view progress and assign additional tasks to users.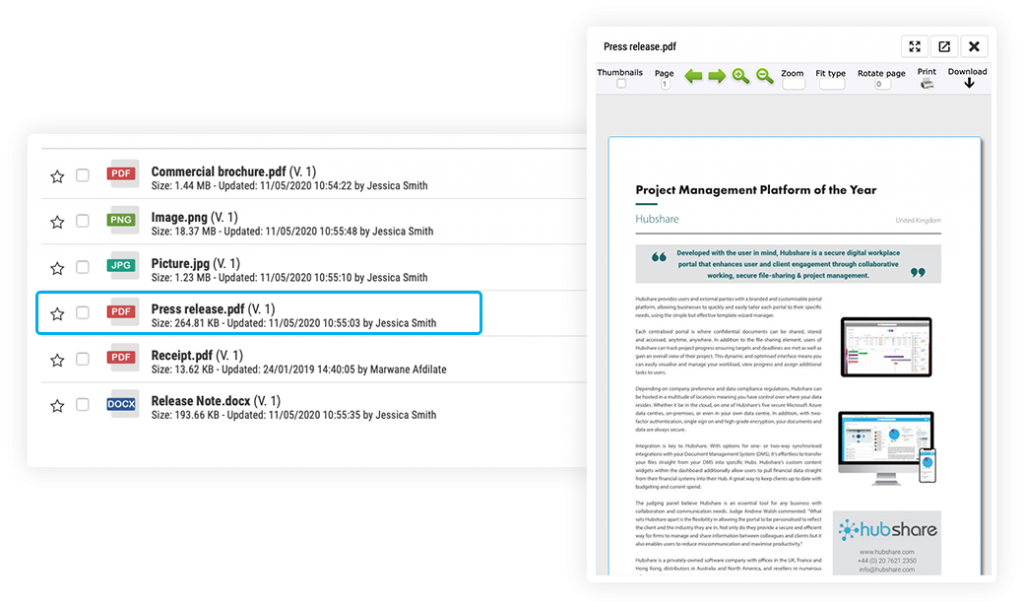 COLLABORATIVE WORKING
With Hubshare, promote collaboration between your teams and clients by storing and sharing your data within a customised and secure environment.
Innovative solutions designed to enhance client interactions
Sharing your data within a customised and secure environment.
TEAM COLLABORATION
Collaborate with your teams and clients in intuitive digital workspaces by facilitating mobility and centralising files and communications.
PROJECT MANAGEMENT
Invite your employees and customers to work with you on a project. Develop autonomy while keeping an eye on the evolution of their work.
DOCUMENT MANAGEMENT
Centralise your files simply and in a secure space. Exchange and share whilst controlling what users can see and how they can interact with them.
SECURE FILE SHARING
Share files simply, from a secure space with your colleagues and clients. Security, authentication and user right management, whether in the Cloud or On-premise.
INTRANET
Boost your company's workflow and productivity, by centralising all your data in a single workspace.
EXTRANET
Provide your customers and partners with an easy-to-use interface with innovative features.
DATA ROOM
Choose to maintain your data room or just use it as a temporary Hub until a deal is complete, without expensive and tight timeframes restricting you and resulting in subsequent extra costs for overtime.
Hubshare integrates with your document management tools
Centralise and manage your documents more easily, thanks to Hubshare's numerous connectors – Active Directory (AD), DocuSign, custom content widgets, iManage, M-Files, Microsoft Office, NetDocuments, eDocs, Outlook, Visualfiles and Worldox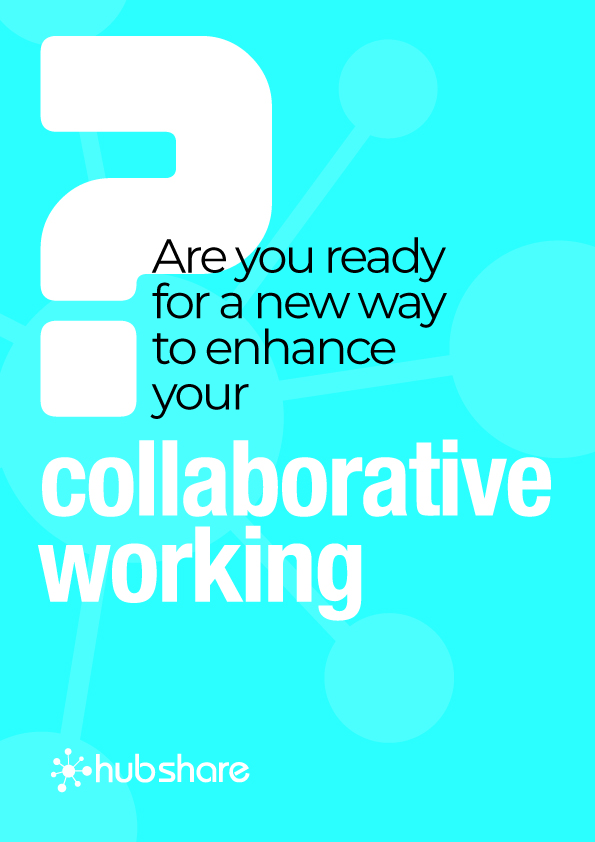 Our team is happy to answer any questions you might have. Complete the form and we will be in touch as soon as possible.